CONFORMING SOCIAL SCORECARDS
Members of The Social Golf Club are able to submit an unlimited amount of Conforming Social Scores (CSS) cards for processing. Below are the simple rules that must be followed for us to be able to accept the card.
Cards must be submitted within 72 hours of the round being played.
Your marker must have a GOLF Link number.
You must mark your card with Stableford points.
You must clearly state your Daily Handicap.
You must indicate which colour tee markers you played from.
You must date the card.
You and your marker must both sign the card.
EXAMPLE OF A VALID SCORECARD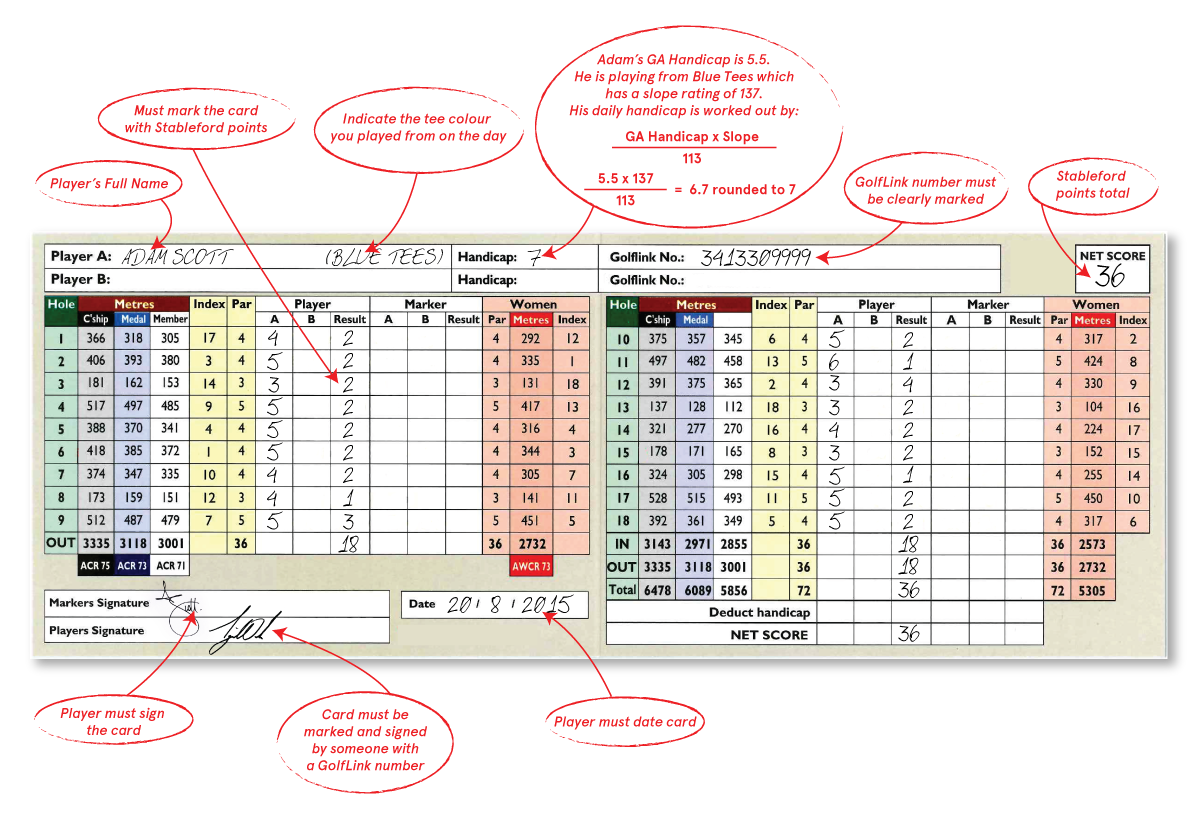 HOW TO SUBMIT YOUR SCORECARDS
EMAIL
scorecards@thesocialgolfclub.com.au
FAX
MAIL
The Social Golf Club
PGA National Office
600 Thompson Road
Sandhurst VIC 3977